Bromeliad Plant in Florida
Here at Grant's Farm Nursery, the Bromeliad plant in Florida is focused upon exclusively. We cultivator, cross-breed and a bulk-sell Bromeliad plants. Our bulk buying clients are professional gardeners, interior decorators, large garden centers.

Our Bromeliads are enticing and easy to sell on to your customers. Bulk buy Bromeliads from us and thrive! You perhaps know that Bromeliad plants establish themselves easily and grow exceptionally well, without much effort! They can be grown in containers in cold areas and taken inside if the weather is severe. While the Bromeliad plant trade in Florida is competitive, we can help you to succeed.
Grower and Supplier of Beautiful Bromeliad Plant in Florida
You do not need to travel to South America to collect Bromeliads for selling on! We make bulk-buying of Bromeliads easy and very convenient for you. Call us or email us, Grant's Farm Nursery, and schedule an appointment. We are ready to discuss your needs and supply you with gems from our remarkable 22 acre wholesale Bromeliad plant farm in Florida. We ship our Bromeliads throughout the USA.
Landscapers Bromeliad Plant in Florida
We, the Grant Family, warmly welcome those who are engaged in the wholesale Bromeliad plant sector in Florida, as bulk-buyers. We have a lot to offer! Let us professionally guide you on selecting Bromeliads. We look forward to supplying you!
We cultivate a range of stunning Bromeliad plants. We cross-breed them as well. Our wholesale Bromeliad plant farm in Florida was established in 1991. We immediately attracted a long list of professional gardeners throughout the USA. Get to know us. We can benefit you hugely, as we are a trusted Bromeliad bulk-supplier.
Here is a list of our Beautiful Tropical Bromeliad Plants available...
Aechmea
Alcantarea
Androlepis
Neoregelia
Nidilarium
Vriesea
Werauhia
Xvrieseacantarea
We, the Grant Family, welcome your interest in Wholesale Bromeliads. We are thrilled that you have found us, as your special supplier of Bromeliads! Call or email us for a full price list and inventory of our beautiful Bromeliads.
As a passionate traditional farming family, we actively maintain one of South Florida's largest and most successful Bromeliad Plant in Florida Nurseries.
Wholesale Tropical Plants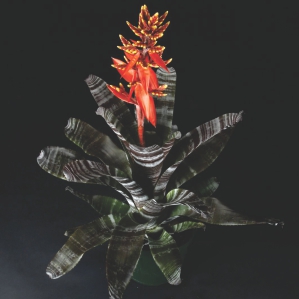 Grant's Farm Nursery is located in South Florida and ships Wholesale tropical Bromeliad plants throughout the USA.