Bromeliad Plant Broward County
When it comes to Bromeliads Plant Broward County, Grant's Farm and Nursery are the premiere source for this majestic plant. Grant's Farm and Nursery passionately tend to a twenty-two acre Bromeliads plant farm in Broward County.
Grant's Farm and Nursery are proud of their superb Bromeliads plant nursery. They offer you, as a bulk-buyer, some of the healthiest Bromeliads Plants around at the most reasonable prices around. Place an order with Grant's Farm and Nursery and it will be immediately processed by our expert staff of horticulturists. Once ordered, your Bromeliads will be delivered to you very quickly.
Grower and Supplier of Beautiful Bromeliad Plant Broward County
We attract many Bromeliad plant orders in Broward County and beyond. We work hard to facilitate our customers. We assure our customers of enticing Bromeliads that are healthy and very easy to sell on. Order from us! If you do, you will outpace the competition! Our reputation is an outstanding one. Testimonials refer to us as the Bromeliad bulk-supplier to "GO TO". Confidently place your bulk order with us!
Landscapers Bromeliad Plant Broward County
We, the Grant Family, are proud to follow the plant trade legacy of our past generations. Though we excelled at retail trade in the past, today, we are exclusively, a wholesale Bromeliad plant farm in Broward County, South Florida.
For our family, the cultivation of the Bromeliad Plant Broward County is a labor of love. We go beyond the call of duty to be able to facilitate our loyal customers. We ship all over the USA, to professional landscapers and large retail garden centers.
Here is a list of our Beautiful Tropical Bromeliad Plants available...
Aechmea
Alcantarea
Androlepis
Neoregelia
Nidilarium
Vriesea
Werauhia
Xvrieseacantarea
We, the Grant Family, welcome your interest in Wholesale Bromeliads. We are thrilled that you have found us, as your special supplier of Bromeliads! Call or email us for a full price list and inventory of our beautiful Bromeliads.
As a passionate traditional farming family, we actively maintain one of South Florida's largest and most successful Bromeliad Plant Broward County Nurseries.
Wholesale Tropical Plants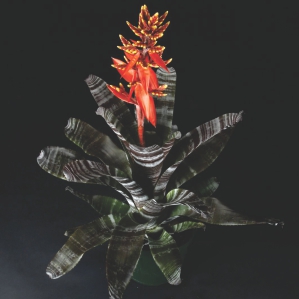 Grant's Farm Nursery is located in South Florida and ships Wholesale tropical Bromeliad plants throughout the USA.