Bromeliad Nursery Miami
Grant's Farm Nursery, a Bromeliad Plant Nursery serves Miami bulk buyers as well as bulk buyers throughout the USA. we assure everyone of stunning, healthy Bromeliads, that are easy to sell on. Telephone us or email us, for further details.
We, here at Grant's Farm Nursery, focus on 100% customer satisfaction. We facilitate our customers in every possible way. We are flexible. If you are looking for a reliable Bromeliad Plant Nursery for Miami bulk buying, choose us. We have all of the good qualities one looks for in selecting a valued supplier of Bromeliads. At our sprawling 22 acre estate in Davie, we cultivate a range of stunning Bromeliads.
Grower and Supplier of Beautiful Bromeliad Nursery Miami
We are regarded as a reliable wholesale Bromeliad Plant Nursery with Miami based clients, who are professional gardeners and landscape artists engaging in multiple up-scale garden projects. We established our 22 acre farm site in 1991 and have worked steadily since then, developing it into a leading source for Bromeliads. We are indeed committed to high quality Bromeliad plants. We greatly value excellence.
Landscapers Bromeliad Nursery Miami
We, the Grant Family of today, are determined to carry on the family traditions of farming and commercial business enterprise. Other generations of our Grant Family were well-known American farmers. We are proud of our status as the reputable Bromeliad Nursery which Miami and Broward Bromeliad bulk buyers trust completely.
During our period as a plant retailer, between late 1950-1980's, we earned a good name. We are maintaining that positive reputation and strengthening our capacity to supply Bromeliads as a Bromeliad Nursery a Miami loved plant farm of distinction.
Here is a list of our Beautiful Tropical Bromeliad Plants available...
Aechmea
Alcantarea
Androlepis
Neoregelia
Nidilarium
Vriesea
Werauhia
Xvrieseacantarea
We, the Grant Family, welcome your interest in Wholesale Bromeliads. We are thrilled that you have found us, as your special supplier of Bromeliads! Call or email us for a full price list and inventory of our beautiful Bromeliads.
As a passionate traditional farming family, we actively maintain one of South Florida's largest and most successful plant farms, our Wholesale Nursery for Broward County Bromeliad wholesale purchasing.
Wholesale Tropical Plants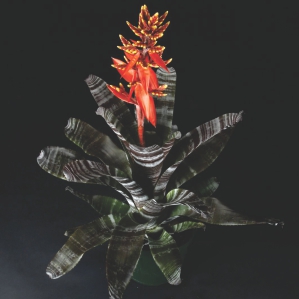 Grant's Farm Nursery is located in South Florida and ships Wholesale tropical Bromeliad plants throughout the USA.