Bromeliad Nursery Hollywood FL
Grant's Farm Nursery is a Bromeliad Nursery in Hollywood FL with a great number of clients who are leading retailers and professional garden designers and landscapers, interior designers, and plant brokers as well as retail garden centers. We sell beautiful and unique Bromeliad tropical plants, and ship throughout the USA.
Tropical Plants - Our superb Bromeliad Nursery in Hollywood FL interest from bulk buyers, can quickly supply your special Bromeliads, wherever you are located in the U.S.A. We, the Grant family, promote the planting of Bromeliads; we are passionate about their cultivation. Bromeliads are known to create the most alluring, and visually striking landscapes, for both private homes and commercial properties.
Grower and Supplier of Beautiful Bromeliad Nursery Hollywood FL
We are the preferred supplier of Bromeliad Nursery in Hollywood FL. Rockeries benefit from their beauty, and so too do hanging baskets. As epiphytes, they can decorate tree trunks and are decorative when hung from the branches of trees. These regal plants display wide, strappy green leaves appearing as lightly powdered, and they carry backward-curving spines, or teeth which can be painful; be careful how you pick them up.
Landscapers Bromeliad Nursery Hollywood FL
The Grant family has been known farmers, in the business since the 1920's. In 1959, we opened one of the largest Retail Nurseries in South Florida, and kept it active until the late 80's. We later moved into business centered on a Wholesale Nursery for Palm Beach buyers, and shipment across the entire U.S.A.
Wholesale clients welcomed our new, energized focus on Wholesale, and have been supporting us since we came to this 22 acre farm location, in 1991. We are a Bromeliad Nursery in Hollywood FL, wholesale buyers are attracted us, because of our value and our great supply their orders efficiently.
Here is a list of our Beautiful Tropical Bromeliad Plants available...
Aechmea
Alcantarea
Androlepis
Neoregelia
Nidilarium
Vriesea
Werauhia
Xvrieseacantarea
We, the Grant Family, welcome your interest in Wholesale Bromeliads. We are thrilled that you have chosen us as your special supplier of stunning Bromeliads! Call or email us for a full price list and inventory of our Bromeliads.
As a passionate traditional farming family, we actively maintain one of South Florida's largest and most successful firms, our Wholesale Nursery for Palm Beach Bromeliad sales.
Wholesale Tropical Plants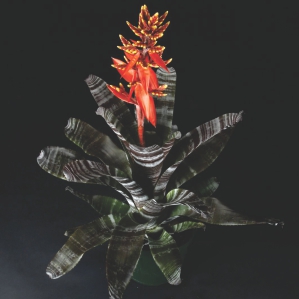 Grant's Farm Nursery is located in South Florida and ships Wholesale tropical Bromeliad plants throughout the USA.