Bromeliad Nursery Broward

Grant's is the top wholesaler for Bromeliads Near Broward. Grant's Farm Nursery's goal is to make the bromeliads you purchase from us to be attractive to your buyers. Bromeliads are one of the most stunning house and landscape plants.

We offer both indoor and outdoor specialties of Bromeliads Near Broward. They add a terrific pop of color in any home or garden. Grant's Farm Nursery has provided customers with the highest quality bromeliads at an incredible value. Our employees are bromeliad growers who know how to tend to the every need of these beautiful plants.

Grower and Supplier of Beautiful Bromeliad Nursery Broward
Grant's Farm Nursery is dedicated to the cultivation of Bromeliads Near Broward. We've been in business for many years. Grant's has long had a specialty in bromeliads. We introduce more new bromeliad varieties year after year. We have numerous color and size choices of bromeliads for you to choose from. Come by and see our selection today.



Landscapers Bromeliad Nursery Broward
We are the number one source for Bromeliads Near Broward. Here at Grant's, our passion is cross breeding bromeliads to develop new varieties. Find the perfect bromeliad varieties for your buyers. We are the area's leading supplier to landscapers, landscape designers, interior designers, plant brokers and garden center retailers.

Our loyal customers come back to us every season. Grant's is so dedicated to the production of Bromeliads Near Broward that bromeliads are the only plants we sell. We grow our numerous types of bromeliads right on our farm in Davie. Call or email Grant's Farm Nursery today for more information. We ship to all U.S. states, Canada and the Caribbean.
Here is a list of our Beautiful Tropical Bromeliad Plants available...
Aechmea
Alcantarea
Androlepis
Neoregelia
Nidilarium
Vriesea
Werauhia
Xvrieseacantarea
We, the Grant Family, welcome your interest in Wholesale Bromeliads. We are thrilled that you have found us, as your special supplier of Bromeliads! Call or email us for a full price list and inventory of our beautiful Bromeliads.
As a passionate traditional farming family, we actively maintain one of South Florida's largest and most successful plant farms, our Wholesale Nursery for Broward County Bromeliad wholesale purchasing.
Wholesale Tropical Plants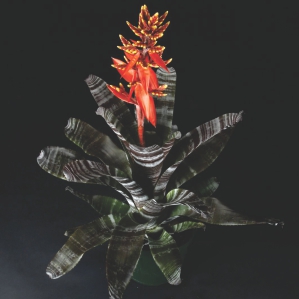 Grant's Farm Nursery is located in South Florida and ships Wholesale tropical Bromeliad plants throughout the USA.