Belle Isles Bromeliads Wholesaler
As an active Belle Isle Bromeliads Wholesaler, we, Grant's Farm Nursery, welcome interest in our stunning plants. If you are a professional landscaper, interior designer, or in charge of a retail garden center, we are ideal for you.
Expect undivided attention when you become a client of Grant's Farm Nursery, an outstanding, client-oriented Belle Isle Bromeliads Wholesaler. You will be facilitated in every way. Count on our unbiased guidance on the shipping of your Bromeliads. We are prepared to go the extra mile to satisfy you completely. We ship Bromeliads that are healthy and in good condition, fit for selling on. Call for details!
Grower and Supplier of Beautiful Belle Isles Bromeliads Wholesaler
Those who have taken advantage of our excellent offerings as a leading Belle Isle Bromeliads Wholesaler, have expressed great satisfaction with our approach to bulk-selling. Few wholesalers offer below wholesale prices! We do! We out-pace the competition with our superb Bromeliads. We encourage you to contact us by email or telephone to discuss your order. We know that our Bromeliads will impress you!
Landscapers Belle Isles Bromeliads Wholesaler
Many landscapers buy our plants in bulk. They say that we are easy to deal with . They have peace of mind, knowing that we are an an ethical Belle Isle Bromeliads Wholesaler. Our forefathers successfully farmed in the 1920's in the USA. We are carrying on the legacy, with our 22 acre Bromeliad plant farm in Davie, Florida. We are ready to process your order! Do you know that we cross-breed Bromeliads?
We, here at Grant's Farm Nursery, are proud of all that we do. We have earned a positive reputation over the years as a trusted Belle Isle Bromeliads Wholesaler. You can benefit hugely, when you choose us as a bulk-supplier of Bromeliads.
Here is a list of our Beautiful Tropical Bromeliad Plants available...
Aechmea
Alcantarea
Androlepis
Neoregelia
Nidilarium
Vriesea
Werauhia
Xvrieseacantarea
We, the Grant Family, welcome your interest in Wholesale Bromeliads. We are thrilled that you have found us, as your special supplier of Bromeliads! Call or email us for a full price list and inventory of our beautiful Bromeliads.
As a passionate traditional farming family, we actively maintain one of South Florida's largest and most successful Belle Isles Bromeliads Wholesaler Nurseries.
Wholesale Tropical Plants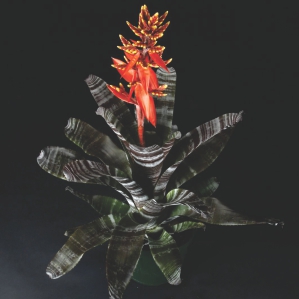 Grant's Farm Nursery is located in South Florida and ships Wholesale tropical Bromeliad plants throughout the USA.